Sales: 1-800-315-3302
Support: 1-352-372-9902
Rokland
Alfa R36 USB Wi-Fi Wireless Router/AP for AWUS036NH & AWUS036NHR
This model Alfa R36 is an 802.11n router with USB port that allows you to share the long range Wi-Fi connection of an Alfa AWUS036NH or AWUS036NHR. If you've ever used these model long range Alfa Wi-Fi USB receivers with your computer, then you know they can pull in signals much further than standard on-board Wi-Fi cards built in to today's laptops. Wouldn't it be great if you could extend the Wi-Fi range to all of your devices such as smartphones, printers, and tablets? Now you can with the new R36 router from Alfa Network, Inc. (This model R36 contains special firmware to work with the AWUS036NH & AWUS036NHR v1/v2 adapter from Alfa. Click to see other versions here.)


This R36 is a normal Wi-Fi router with one huge advantage- it is the only router that lets you use the AWUS036NH or AWUS036NHR long range WiFi receiver (sold separately) as the Internet source of the router. That's right- instead of having to hook the router up to a cable or DSL broadband modem in your home, you can simply plug in an AWUS036NH/NHR Wi-Fi receiver, then use a web browser to access the router's Wi-Fi signal scanner software. The router will connect to a Wi-Fi signal you choose via the AWUS036NH/NHR, and then broadcast it as a new local Wi-Fi signal so that all of your devices can use it. It is just like having an AWUS036NH/NHR connected to your cell phone, laptop, tablet, and desktop all at the same time!

How it works

To use this device to share a Wi-Fi signal, you will also need an AWUS036NH/NHR Wi-Fi adapter from Alfa (R36 can also be used as a standalone travel router, or with a 3G USB dongle from the supported model list shown in this PDF spec sheet). Then simply connect your computer to the R36 via ethernet cable for a one-time configuration and setup. Connect the AWUS036NH/NHR to the R36, and using Wi-Fi scanning software built-into the R36, you can scan for and connect to available wireless networks in your area via the AWUS036H. Once the R36 has connected to a network, you will be prompted to name and password protect your own new local Wi-Fi network, offering any device within a few hundred feet a strong Wi-Fi connection.

Included in the box:

- 12v power supply (supports 100-240v, has North America plug, use in Europe requires converter)
- 5 dBi RP-SMA antenna
- CD-ROM with instructions
- R36 router

Related optional accessories (not included in sale):

-R36 car/vehicle power supply adapter (not included in sale)

Specifications

For full specifications, please see this PDF spec sheet.
802.11n standard with top speeds of 150 mbps
Retail box inlcludes power supply, 5 dBi external antenna, user guide CD (ethernet cable not included)
Supports AWUS036NH/NHR Wi-Fi adapter via built in USB port (or 3G USB modem)
Repeater function
Compatible with all modern encryption standards including WEP, WPA, WPA2
1 x 10/100Mbps WAN Port
1 x 10/100Mbps LAN Port
1 x detachable external 5dBi antenna
1 x Reset button
1 x WPS Security Key
1 x USB Port
Examples of use

...you're on the road often, you know picking up a good Wi-Fi signal from a hotel room can be difficult. Perhaps you already own an AWUS036NH/NHR and that allows your laptop to connect to the hotel's weak Wi-Fi signal since your laptop's built-in Wi-Fi card could not even detect it. That's great, but now you want to download some new apps to your iPhone and you are pretty close to your data limit. The iPhone's built-in Wi-Fi card can't see the hotel signal either. Enter R36. Connect your AWUS036NH/NHR to the R36, and then link that up to the hotel's Wi-Fi signal. Now the R36 broadcasts a new signal your iPhone can see with full bars!

...you've just moved into an awesome apartment near campus, and Wi-Fi is free. Only problem is, the coverage is awful. Only one bar on your Windows 7 desktop, and your Android phone and tablet cannot even pick up the signal. Looks like you'll have to pay the phone company for expensive DSL Internet service. Enter R36. With your AWUS036NH/NHR (sold separately), you can pick up the campus signal no problem. The R36 sends out a new signal that your devices all pick up at full signal strength. On the downside, you can't blame a lack of Internet access for failure to turn in your assignment.
These are just some of many ways you can use the R36 in conjunction with the AWUS036NH/NHR. The R36 can also be used as a standalone travel router, or with a 3G USB modem from a wireless carrier too.

Router return policy: All equipment is guaranteed to be working. If you have an issue, and our tech team cannot resolve it, you can return the product within 30 days for a refund or exchange. We also understand you may want to try different products and return items that are working but do not meet your specific range or speeds needs. Because range and speed can vary greatly based on your environment, a working product can be returned for a refund and a restocking fee of up 20% or our actual postage cost to ship your order- whichever is less- will apply and be deducted from your refund. This does not apply on defective returns.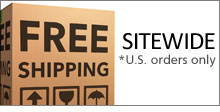 Categories
Vendors
Top 5 Alfa Adapters