ALFA Network AOA-2471-75AM is a new TAA-compliant tri-band 7 dBi gain omni-directional 2.4/5/6 GHz Wi-Fi antenna with N-male connector. The gain is 7 dBi for 2.4 GHz and 5 dBi for 5/6GHz. This has a weatherproof casing. This does not come with a mounting bracket.
WiFi 6/6E compatible
This is an antenna only, not a standalone Wi-Fi radio and cannot be used by itself to pick up Wi-Fi signals. It must be connected to a compatible Wi-Fi radio or transmitter. To get tri-band capability, you must connect it to a tri-band capable Wi-Fi receiver or transmitter- this cannot transform a single-band radio into a tri-band device.

With its N-male connector, this can be connected directly to a variety of outdoor WiFi products that have a compatible connector. Contact our sales team for more information about compatible extension cables and pigtails for use with your particular WiFi receiver or see below for links. This antenna was designed for direct connection to a WiFi receiver or transmitter and does not have a mounting bracket.

We do recommend RokTape to seal all outdoor connection points. 


Frequency Range
2400 - 2500 MHz
5150 – 7125 MHz
Gain
7 dBi@ 2400 - 2500 MHz
5 dBi@ 5150 – 7125 MHz
V.S.W.R
≤ 2.0
Radiation
Omni Direction
Impedance
50 Ω
Connector
N male
Dimensions
Ø 22 x 323 mm
Weight
108 g
Temperature
‐ 40 ℃ to 80 ℃
Humidity
95 % @ 25 ℃
VSWR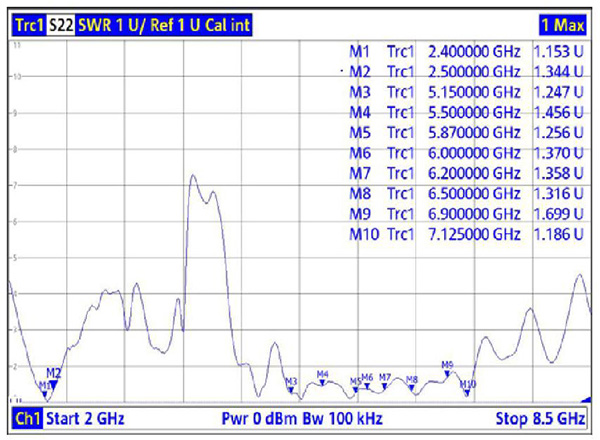 2D Diagram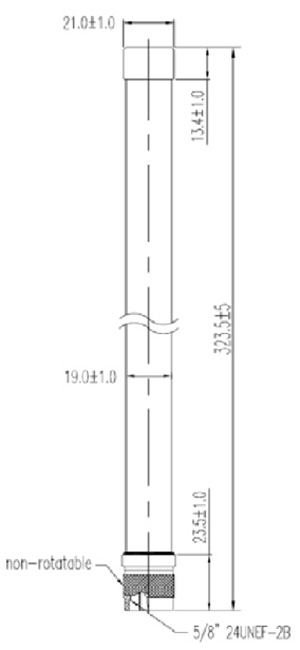 Radiation Pattern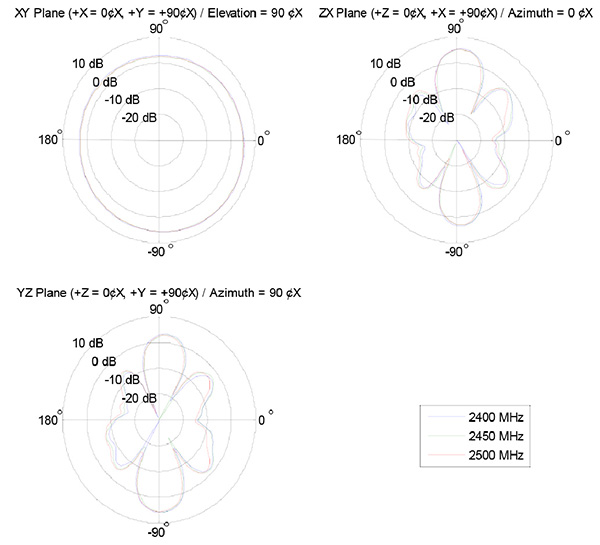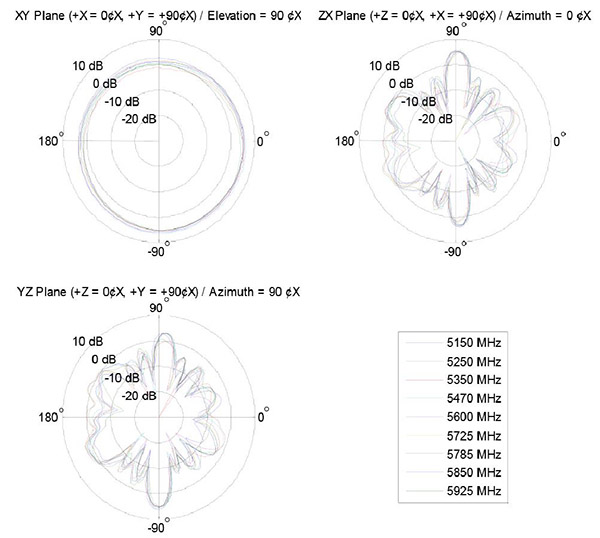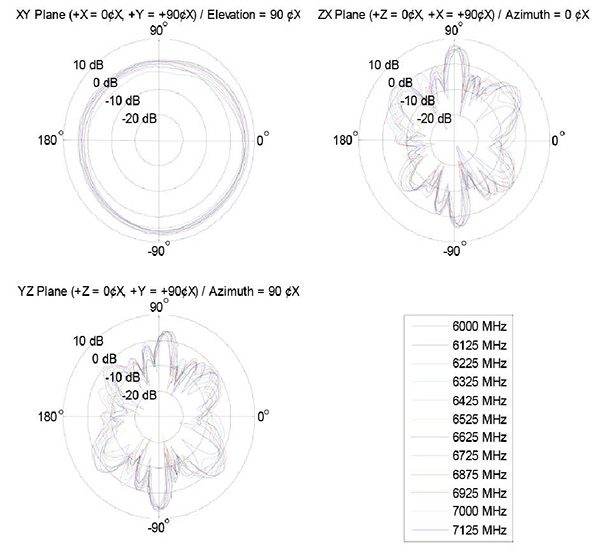 Warranty & Support:
Complimentary Telephone and Email/Live Chat Support (Click Here)

Sales tax is required in many states and will be added at checkout if applicable to your delivery state. Tax exempt forms can be sent to our support department.
Return Policy: This item can be returned for refund within 30 days of receipt. Because range can vary greatly based on your environment, if you are not sure a particular product will meet your range needs please contact us before buying. Orders with free shipping selected will incur a 10% restocking fee to help us cover the original shipping cost unless the item is defective or different from the advertisement. Any expedited shipping charges paid, including return shipping, are non-refundable. Items must be returned the way they were received, in new or like-new condition, with all pieces, documentation, and retail packaging (if applicable) included. For bulk purchases, see our bulk purchase return policy here.