Sale
ALFA APOE03GS Redundant Industrial PoE (Power over Ethernet) Adapter Dual Power Input PoE
Single-Port Passive Gigabit Redundant PoE Midspan/Injector with Reset Button Feature and Surge Protection
The APOE03GS is the Single-Port Gigabit ( 10/100/1000 Base-T) redundant PoE Midspan/Injector that provides DC power for PoE equipped Network Appliance device. It is compatible with devices that support the IEEE 802.3af/at standard PoE power feed using Mode B (Pins 4/5 and 7/8).
The APOE03GS features terminal block for Power redundancy, the power redundancy ensures that vital network capabilities are always available when needed, and also makes life easier for any IT Administrator who just doesn't want to have his sleep, or his weekend interrupted by an untimely service call caused by a finicky power supply.
Function
Transform DC through RJ-45 cable PIN# 4,5,7,8, into remote devices such as Wireless AP, IP Phone, IP surveillance Camera, etc. With the terminal block connector can be connected to the UPS allowing redundancy in the power source.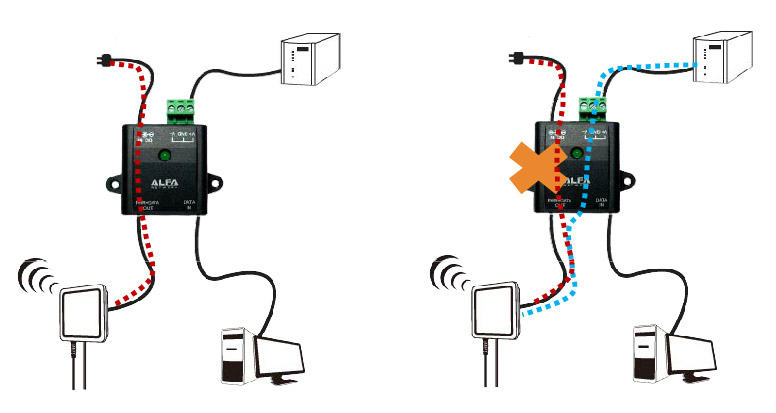 Related products:
ALFA APOE3

Warranty & Support:
Complimentary Telephone and Email/Live Chat Support (Click Here)

State sales tax of 7.5% will be added to FLORIDA purchases only. There is no sales tax for any other state.

Return Policy: This item can be returned for refund within 30 days of receipt. Because range can vary greatly based on your environment, if you are not sure a particular product will meet your range needs please contact us before buying. Orders with free shipping selected will incur a 10% restocking fee to help us cover the original shipping cost unless the item is defective or different from the advertisement. Any expedited shipping charges paid, including return shipping, are non-refundable. Items must be returned the way they were received, in new or like-new condition, with all pieces, documentation, and retail packaging (if applicable) included. For bulk purchases, see our bulk purchase return policy here.