LILYGO® T-Beam SUPREME (M) ESP32-S3 Meshtastic LoRa Board SX1262 915MHz or 433 MHz GPS L76K or U-blox
T-BeamSUPREME (M)

 

is a
 

collaborative

 

development board produced by

 

LILYGO and Meshtastic.


Be sure to choose your frequency from the dropdown before adding to cart. If you aren't sure if you need 915 Mhz or 433 Mhz, if you are in the US you most likely need 915 unless your project calls for otherwise.

The main difference between T-BeamSUPREME (M) and T-BeamSUPREME (S) is the different firmware of the products.

T-BeamSUPREME (M)=T-BeamSUPREME Meshtastic
T-BeamSUPREME (S)=T-BeamSUPREME SoftRF

The difference between L76K and u-blox versions
Specifications
| | |
| --- | --- |
| MCU | ESP32-S3FN8 Dual-core LX7 microprocessor |
| Wireless Connectivity | 2.4 GHz Wi-Fi & Bluetooth5 (LE) |
| Development  | Arduino, PlatformlO-IDE, Micropython |
| Onboard functions | Boot (IO00) + Reset + Power Button |
| Flash | 8MB |
| PSRAM | 8MB |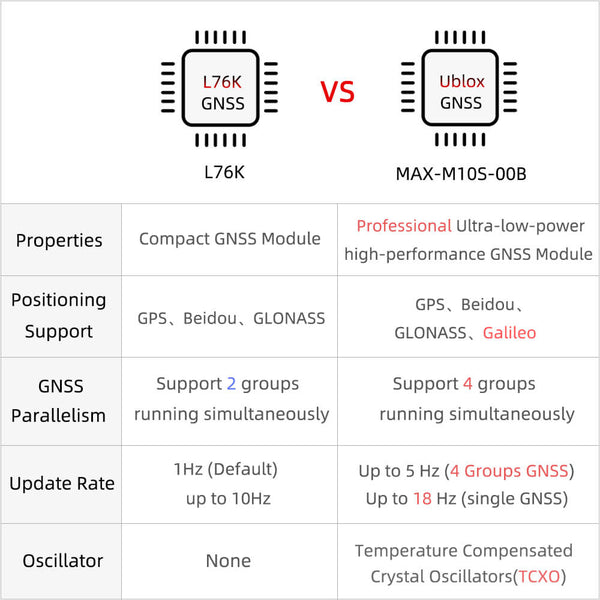 Sample Code For Reference [

Github

]
If you need technical support please check the link to find more details.
Pin Digram
Warranty & Support:

Complimentary Telephone and Email/Live Chat Support (Click Here)
Online Technical Manuals and Instructions (Click Here)
Sales tax is required in many states and will be added at checkout if applicable to your delivery state. Tax exempt forms can be sent to our support department.
Dev board return policy

Development boards are specialty items that generally cannot be resold on return, especially if the firmware has been flashed. Defective boards can be replaced or returned for refund within 30 days of purchase. Non-defective boards can be returned in the same time frame if in like-new condition with a 20 percent restocking fee applied. If the board has had altered firmware or became bricked due to a non-standard firmware flash, the board may not be eligible for return.

Cool tech Better Service
The t-beam supreme with u-bloc is an impressive piece of tech and I'm really enjoying messing around with it and Meshtastic. But Rokland service was prompt, friendly and excellent. Got an email after ordering that it was shipping out and got it in a day or two. Will definitely be ordering from Rokland again